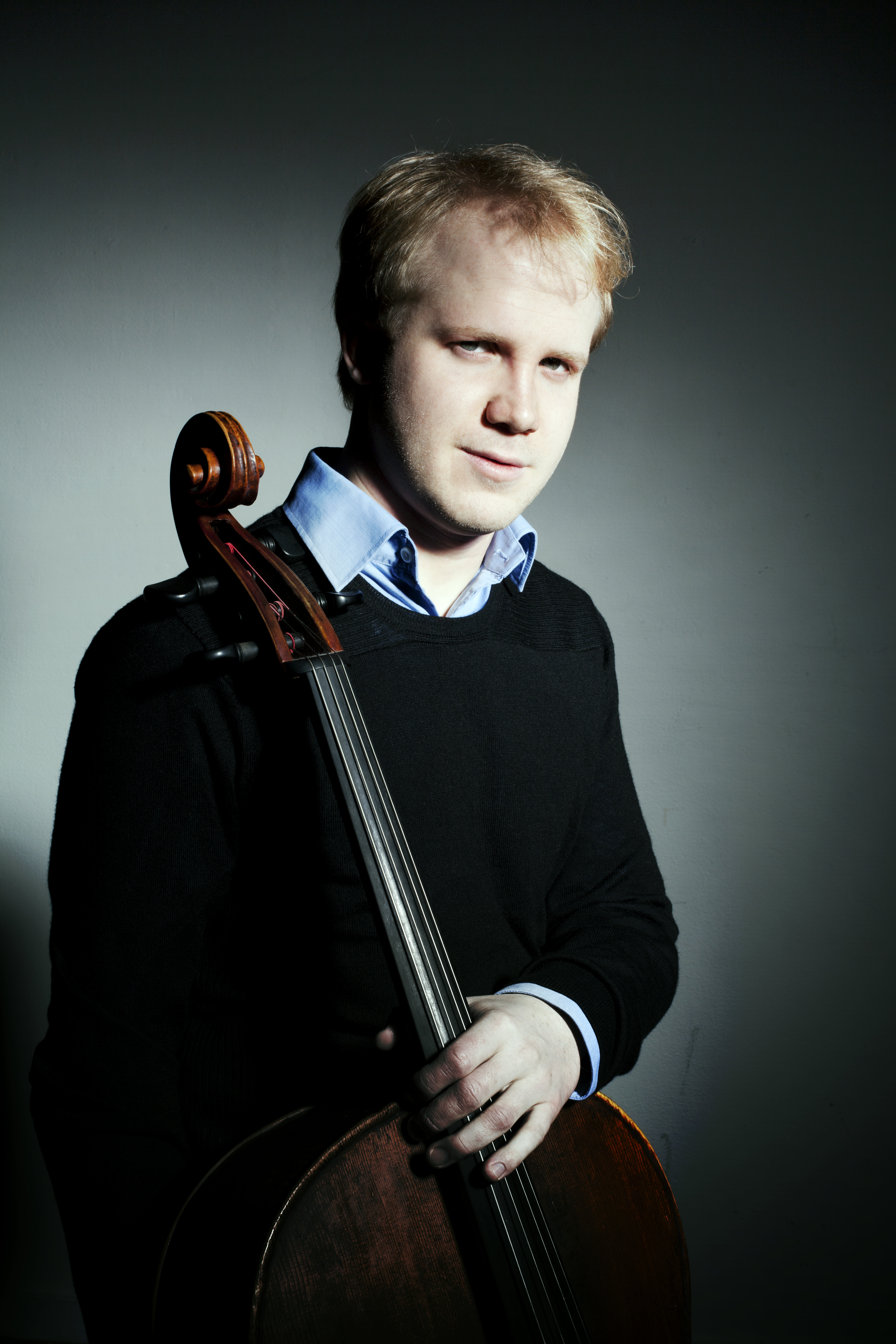 Born in Calgary, Canada Canadian/Dutch cellist Willem Stam began his musical education as both pianist and cellist. During his studies with John Kadz in Calgary he was coached by many of the worlds most renowned cello pedagogues including Richard Aaron, Andres Diaz, Lynn Harrel, Desmond Hoebig, Hans Jenzen, Paul Katz, Ron Leonard, Lawrence Lesser, and Aldo Parisot. At age 17 thanks to the generous support of the Alberta Foundation for the Arts, he moved to The Netherlands to study with Dimitry Ferschtman. In 2010 he successfully completed his Bachelor of Music education and is currently continuing his studies in The Netherlands with professor Ferschtman. He has also received coaching from Anner Bylsma, Natalia Gutman, Gary Hoffman, Reinhard Latzko, Harro Ruijsenaars, and Torleif Thedéen.
An experienced chamber musician, Willem is a founding member of several ensembles with which he regularly performs throughout The Netherlands, Europe, and around the world. The Ysaÿe Trio was founded in 2006 in The Hague and performs regularly throughout the Netherlands including frequent performances with Belarusian/Dutch pianist Hanna Shybayeva in a project called "Symphonic Intimacy" which includes arrangements of symphonic works and concertos for chamber music settings. Willem is also an avid performer of contemporary music and in 2008 was involved in founding the New European Ensemble, an ensemble of young musicians from across Europe which combines older more established works of the 20th century repertoire with new works written by some of the best composers of our time which has performed across Holland as well as in Sweden and the United Kingdom. Willem also performs regularly with violinist Eduardo Paredes both as a duo and in larger ensembles and appears regularly as recitalist with pianists Sergey Smirnov and Stefan Petrovic. He has received chamber music coaching from many of the worlds leading chamber musicians including members of the Alban Berg, Daniel, Guarneri, Miro, Parkanyi, Shanghai, and Vermeer quartets as well as Eberhard Feltz, Naum Grubert, Vladimir Mendelssohn, Gordan Nikolitcg, and Per Nyström among others.
Willem first performed with orchestra in 2006 in Calgary as soloist in Dvorak's Cello Concerto and debuted with the Janacek Philharmonic in the Czech Republic in 2010 as soloist in Tchaikovsky's Rococo Variations. He has performed extensively throughout The Netherlands and has given concerts in Argentina, Bolivia, Canada, China, Czech Republic, Germany, Italy, New Zealand, Portugal, Slovakia, South Africa, Sweden, United Kingdom, and Uruguay. His performances have been broadcast on the radio and television in both Canada and The Netherlands. Most recently he appeared as soloist in Brahms' Double Concerto with violinist Eduardo Paredes in Rosario, Argentina as part of an extensive five week concert tour of South America supported by the Dutch Embassies in Argentina, Bolvia, and Uruguay as well as the Netherlands Foundation for the Performing Arts.
A dedicated pedagogue, Willem teaches privately in The Netherlands as well as abroad through the Internet and has also given masterclasses in Argentina, Bolivia, and Uruguay.
Willem plays on a Stefano Scarampella (Mantova 1918) cello, on loan from the Netherlands Musical Instrument Foundation.